O

mega

C

ubed.net
Information
NVT NV-EC1701 Transmits 10/100 BaseT Full Duplex Ethernet up to 1,500m (5,000ft)* over RG-59 (or similar)
Related Links
Veracity HIGHWIRE, single and quad Ethernet, PoE and PoE Plus over Coax Cable Adapters.
Technetix Ethernet over Coax Adapters are designed for the delivery of power and full duplex, synchronous high-speed data over existing coaxial cables
Using the NVT NV-EC1701 Ethernet over Coax EoC Transceiver in single, multiple camera, PoE and extended range applications
Ethernet over coaxial cable is not a new concept. Two significant generations in the development of Ethernet, 10BASE5 and 10BASE2 made use of coaxial cable.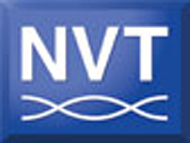 You are Here:- Home >> Products >> Network Solutions >> NVT >> NVT NV-EC1701
NV-EC1701 Ethernet & PoE over Coax

The NVT Model NV-EC1701 Ethernet over Coax EoC Transceiver is a compact media converter that allows 10/100 BaseT Ethernet and PoE power to be transmitted using coax cable. These EoC devices are typically used in legacy installations where existing coaxial cable is re-deployed as part of an upgrade to IP cameras. 48VDC class 2 power is delivered to one transceiver, which distributes it to up to four remote transceivers, and their PoE cameras. These transceivers are extremely simple to use, with no IP or MAC address configuration required. Status LEDs indicate power and link connectivity/activity for RJ45 and BNC ports. The NV-EC1701 is backed by NVT's award winning customer support and limited lifetime warranty. See [ NVT NV-EC1701 Applications]

NV-EC1701 - Features
Transmits 10/100 BaseT Full Duplex Ethernet up to 1,500m (5,000ft)* over RG-59 (or similar)
Powers PoE cameras (or other PoE devices), up to 45 watts
One EoC transceiver at the network-end can support up to four remote transceivers/IP cameras using BNC "T" adaptors
48VDC from one power supply is distributed over the coax to all connected equipment
Transparent network 'plug & play' connectivity; no configuration or setup required
Supports all networking protocols (UDP, TCP/IP, HTTP, etc.)
Advanced transmission and power technology with built-in transient protection
Available in 1-4 Camera System Kits
Limited lifetime warranty
Note *Distance and number of devices supported will often be lower due to power delivery voltage-drop on the cable. See Cable Distance Chart.

NV-EC1701 - Specifications
RJ45 Ethernet Interface
Connectivity:
RJ45, auto-crossover
Cable type:
4-pair Cat5 or better
Distance:
up to 100m
Speed:
10/100 BaseT, half/full duplex, auto-negotiation
Power:
The Power Sourcing Equipment (PSE) supports Powered Devices (PD's) up to 45 watts*. Compatible with IEEE 802.3at or 802.3af 48VDC power is delivered "always-on" on pins 4&5, 7&8
Coaxial Cable Interface
Connectivity:
BNC, RG-59/U or similar to to four coaxial cables are supported
Impedance:
50 to 100 Ohm
Distance:
up to 1,500m(5,000ft)*
Transmission Technology:
OFDM
Important Note
* Distances will often be shorter due to power delivery voltage-drop on the cable. Maximum distances below are end to end, including UTP. Power supplies may be used simultaneously at more than one EoC Transceiver.

NV-EC1701 - Range Table
Coaxial Cable Distance Chart
Camera
Power
Max Cable
Resistance
RG-59/U
20AWG6W
RG-6
RG-11
(watts)
(ohms)
3.9 ohm /100m
12.7 ohm /1,000ft
2.8 ohm /100m
9.1 ohm /1,000ft
1.1 ohm /100m
3.7 ohm /1,000ft
6.0
16
380m (1,250ft)
531m (1,747ft)
1,306m (4,297ft)
8.5
13
311m (1,024ft)
434m (1,492ft)
1,068m (3,514ft)
12.5
10
239m (787ft)
334m (1,099ft)
1,306m (4,297ft)
16.6
13
191m (630ft)
267m (879ft)
657m (1,162ft)
27.6
5
120m (394ft)
167m (549ft)
411m (1,351ft)
35.0
4
93m (306ft)
130m (426ft)
319m (1,049ft)
45.0
Local Power**
790m (2,598ft)
1,102m (3,626ft)
1,500m (5,000ft)
Note ** Camera powered by a local transceiver

NV-EC1701 - Documentation
[Find out more...]
NVT Ethernet and PoE over Coax Transceiver "Data Sheet", 3146 kB pdf file.
To view the .pdf file, you will need the free Adobe® Acrobat® Reader or plug-in. If you do not have Acrobat Reader, please select the "Get Acrobat Reader" icon for further instructions.
Request Information:
E-mail

NV-EC1701 - Order Details
Product Codes
Description
NV-EC1701
NV-EC1701 Transceiver, no power supply
NV-EC1701-KIT1
One camera kit***
NV-EC1701-KIT2
Two camera kit***
NV-EC1701-KIT3
Three camera kit***
NV-EC1701-KIT4
Four camera kit***
Accessories
NV-PS48-60W
48VDC 60 watt power supply
NV-BNCT
BNC "T" adaptor
NV-RM8/10
Rack mounting kit, 19"" x 2U, holds up to 4 NV-EC1701 transceivers
*** Including one power supply, and NV-BNC adaptor(s) on KIT2,3 and 4