O

mega

C

ubed.net
Comparable Products
Axis P1344 Fixed Network IP Camera for HDTV 720p

Axis P1311 Fixed Network IP Camera for MPEG-4 compression
Related Links
Help on the installation of an Axis Network Camera on an IP-Network.
A (Free !) software solution for the simultaneous viewing and recording of high-quality H.264, MPEG-4 and Motion JPEG video from a single surveillance camera.
Offers Windows PC users all the necessary video recording and monitoring functions for security surveillance for up to 50 cameras/video servers per installation
A powerful and efficient installation and management tool for use with Axis video products
The syntax of the commands.
Light levels and reflectances in typical environments.
Digital cameras use image compression.
The range of lighting from bright sunlight to clear starlight is 109:1 (100,000,000):1.
A calculator to help you determine the bandwidth your network camera will use, based on the image size and frame rate.
The Axis implementation of the MPEG-4 image compression standard follows the ISO/IEC 14496-2 standard.
Axis video products carry a 3-year or 1-year warranty.
The Axis P1343 is available under the Axis "Buy and Try" Scheme.
Power over Ethernet, (PoE) is a technology that integrates both power and data over a standard Category 5 Ethernet cable Local Area Network (LAN) infrastructure.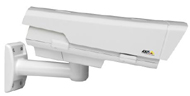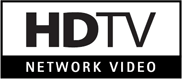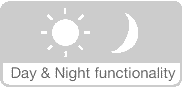 You are Here:- Home >> Products >> Network Cameras >> Axis Cameras >> Fixed Cameras >> Axis P1344-E
AX

IS P1344-E

Fixed Network IP Camera


The Axis P1344-E Network Camera is a fixed day and night camera with superb 1MP/HDTV 720p image quality, delivering excellent H.264 performance in a robust design. Superior video quality is provided with progressive scan in multiple individual H.264 streams, as well as Motion JPEG streams. The focus assistant, remote back focus and pixel counter features simplify installation. The camera supports PoE, enhanced video motion detection, audio detection and detection of camera tampering. The wall bracket shown in the picture is supplied with the camera package. The IP66-rated housing provides protection against dust, rain, snow and sun, and can operate in temperatures as low as -40 °C (-40 °F).
The Axis P1344-E uses a high performance lens and a progressive scan CCD image sensor that enables moving objects to be presented without distortion. In addition to support for 25 frames per second (PAL) at all resolutions, the Axis P1344-E offers simultaneous, multi-stream H.264 and Motion JPEG video streams. The product offers a complete set of security features such as multi-level password protection, IP address filtering, IEEE 802.1x netweork access control and HTTPS encryption. The support for HTTPS provides a secure channel between camera and application and enables authentication of the video source. The Axis P1344-E suports Internet Protocol version 6 (IPv6) in addition to version 4. The Axis P1344-E fully supports the Power Over Ethernet IEEE 802.3af standard and works with compliant mid-spans and switches. Power supply to the camera can be guaranteed by use of an Uninterruptible Power Supply (UPS).
The Axis P1344-E is available for purchase under the Axis 30-day "Buy & Try" Scheme
AX
IS P1344-E
Fixed Network IP Camera
Features
Superior image quality using a progressive scan 1/4" CCD sensor, which enables moving images to be presented without distortion
Lens: F1.2 varifocal 3.0 - 8.0 mm, DC iris
Horizontal viewing angle: 28° to 72°
Multi-window motion detection with alarm image buffering
Supports Quality of Service (QoS) which helps to ensure the necessary bandwidth for streaming video and control commands over the network
ONVIF comliant
Supports Internet Protocol version 6 (IPv6) in addition to version 4.
Power Over Ethernet (IEEE 802.3af) enabled
Resolutions up to 800x600 pixels
Video compression:
H.264, Motion JPEG, MPEG-4
Up to 25 frames per second (PAL) in all resolutions
Illumination: Colour 0.3 lux, B/W 0.05 lux, F1.4
Shutter Time: 1/6 second to 1/24,500 seconds
Video streaming:
Multi-stream H.264, Motion JPEG and MPEG-4 Part 2
H.264/MPEG-4 Part 2: 1 stream in full frame rate and resolution
Motion JPEG: 2 individually configured streams in full frame rate and resolution
More streams in either compression if identical or limited inframe rate/resolution
Controllable frame rate and bandwidth
VBR/CBR H.264 & MPEG-4 Part 2
Audio: Two-way, half-duplex
Audio compression: AAC LC 8/16 kHz
G.711 PCM 8 kHz
G.726 ADPCM 8 kHz
Configurable bit rate
External microphone input or line input, line output
Local Storage: SD/SDHC memory card slot (card is not included)
Multi-user level password protection, IP address filtering and HTTPS encryption, IEE 802.1x network access control
Scheduled and triggered event functionality with alarm notification via e-mail, TCP, HTTP, and upload of images via e-mail, FTP & HTTP. 64Mb pre/post trigger video buffer
Intelligent video: Video motion detection, active tampering alarm, audio detection
Alarm triggers: Intelligent video and external input
1 alarm input and 1 alarm output
Image settings: Compression, color, brightness, sharpness, contrast, white balance, exposure control, exposure zones, backlight compensation, fine tuning of behavior at low light, rotation Text and image overlay Privacy mask
Powerful Application Programming Interface (API) for software integration
Tamper-resistant casing. Metal (zink)
Operating environment:
-30 ºC to 50 ºC (-22 ºF to 122 ºF) with PoE; down to -40 ºC (-40 ºF) with High PoE
Humidity 20 — 80% RH (non condensing)
Power: Power over Ethernet IEEE 802.3af max. 12.95 W or High PoE max 25.5 W
Weight: 3.1 kg (6.8 lb)
Casing: IP66- and NEMA 4X-rated, IK10 impact-resistant aluminum enclosure
Colour: white NCS S 1002-B
AX
IS P1344-E
Fixed Network IP Camera
Included Accessories
Power supply, mounting and connector kits
Installation guide, CD with installation tools, recording software (Axis Camera Station One) and User's Manual.
Windows decoder 1-user licence
Wall mount bracket
Ethernet cable with a pre-mounted gasket [5 m (16 ft.)]
AX
IS P1344-E
Fixed Network IP Camera
Optional Accessories
Request Information:
E-mail
[Find out more...]
Axis P13 Series "Technical Data Sheet", 458 kB pdf file.
[Find out more...]
Axis P1343/-E/P1344/-E "User's Manual", 1.775 MB pdf file.
[Find out more...]
Axis P13 Series "Installation Guide", 2.696 MB pdf file.
[Find out more...]
Axis "IP Surveillance Design Guide", 13 MB pdf file.
To view the .pdf file, you will need the free Adobe® Acrobat® Reader or plug-in. If you do not have Acrobat Reader, please select the "Get Acrobat Reader" icon for further instructions.

AX

IS P1344-E

- Order Details
Axis P1344-E
Region
Part Number
All Regions
0350-001