O

mega

C

ubed.net
Information
Veracity CAMSWITCH Plus switches are 4 or 8-port IEEE 802.3af/at PoE switces especially designed for IP video applications.
Related Links
TIMENET is an NTP Server and GPS Receiver which provides a low-cost solution to the problem of providing accurate reference time signals for CCTV recording equipment.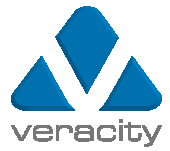 You are Here:- Home >> Products >> Network Solutions >> Veracity >> Network Video Integration >> Camswitch Plus
- IEEE 802.3af/at PoE Switch

CAMSWITCH Plus switches are IEEE 802.3af/at Power over Ethernet (POE) 10/100 switches designed especially to meet the challenges of IP video installation. An optional POE input enables remote positioning and range extension, or a local power supply can be specified for maximum power budget. CAMSWITCH 4 Plus features 4 802.3at POE ports, and a 5th port for downlink. CAMSWITCH 8 Plus features 8 802.3at POE ports, as well as 2 further network ports, and is compatible with Veracity's rack-mounting system.

IEEE 803at POE Power

CAMSWITCH Plus can deliver up to the full 25.5 watts required by IEEE 802.3at POE Plus devices such as outdoor or PTZ cameras. A selection of power supply options are available to suit the total power requirements and placement considerations of the installation. 40 watt and 78 watt camera/device power budgets are available from standard power supplies, or the full 200 watts for 8 POE Plus ports can be delivered using Veracity's forthcoming rackmount power solutions. CAMSWITCH Plus can be powered by POE, doubling the distance to connected devices or enabling network connections to be easily added to existing installations. Up to 25 watts budget at 200 metres is available using Veracity's OUTSOURCE Plus injector. When a 57V power supply is used, CAMSWITCH Plus can deliver enhanced POE to Veracity OUTREACH Max, HIGHWIRE PowerStar and LONGSPAN products for maximum range.

Designed for installers

Camswitch Plus's network ports configure automatically for speed, duplex and crossover, and deliver 802.3af/at POE to compliant devices with no user setup required. Snap-on clips are provided for secure wall mounting, and up to 4 units can be mounted in an optional 1U rack bracket.

- Specifications
NETWORK
5/10 port unmanaged 10/100 switch
Auto-configuring for speed (10BASE-T or 100BASE-T) and duplex
Use with Cat 5, Cat 5e or Cat 6 patch or crossover cables
VCS-8P2 supports VLAN trunking
Power
IEEE 802.3af compliant PSE (Power Classes 0-3)
30.8 watt budget managed across 4 ports (including cable loss)
Max 15.4 watts per port
POWER
Device power 3W
POE outputs: IEEE802.3af / IEEE802.3at compliant
POE input: IEEE802.3af compliant / custom high power
TOTAL CAMERA POWER BUDGET:
40 watts - VPSU-57V-800 power supply
78 watts - VPSU-57V-1500 power supply
25 watts - VOR-OSP POE injector
10 watts - 802.3af POE switch
DIMENSIONS
[W] 110mm / 131mm with side clips x [D] 64mm /76-80mm includinf connectors x [H] 22mm (VCS-4P1) / 40mm (VCS-8P2)
WEIGHT
135g (VCS-4P1) / 225g (VCS-9p2)

- Applications

IP video

CAMSWITCH Plus delivers a compact, reliable and scalable solution to IP video networking which can grow with the installation.

Wireless

Power over Ethernet means that wifi access points and routers can be located optimally and moved easily. CAMSWITCH Plus extends this benefit to more devices and greater distances,

IP Telephony

CAMSWITCH Plus provides a simple way to add IP telephones or additional network ports to existing network outlets, without requiring a mains power connection.

OEM / custom

The versatile CAMSWITCH Plus platform can be customised to your needs. Enquire with Veracity for more details.

- Documentation
[Find out more...]
CAMSWITCH 4 Plus Quick Start Guide, 1,012 kB pdf file.
[Find out more...]
CAMSWITCH 8 Plus Quick Start Guide, 1,274 kB pdf file.
To view the .pdf file, you will need the free Adobe® Acrobat® Reader or plug-in. If you do not have Acrobat Reader, please select the "Get Acrobat Reader" icon for further instructions.
Request Information:
E-mail

- Order Details
O

mega

C

ubed.net does not sell on-line. Orders (See Order Options for Details) can be placed by telephone, email or fax.
Product Codes
Description
VCS-4P1
CAMSWITCH Plus 4+1 port 802.3at POE network switch
VCS-8P2
CAMSWITCH Plus 8+2 port 802.3at POE network switch
VPSU-57V-800-UK
Optional UK power supply for CAMSWITCH Plus, 40 watt budget
VPSU-57V-800-EU
Optional EU power supply for CAMSWITCH Plus, 40 watt budget
VPSU-57V-800-UK
Optional UK power supply for CAMSWITCH Plus, 40 watt budget
VPSU-57V-1500-UK
Optional UK power supply for CAMSWITCH Plus, 70 watt budget
VPSU-57V-1500-EU
Optional EU power supply for CAMSWITCH Plus, 70 watt budget
Note 1U rack plate and power systems available soon