O

mega

C

ubed.net
Information
Veracity OUTREACH MAX enables network installers to easily overcome the distance limitations of Ethernet, Power over Ethernet (PoE) and Power over Ethernet Plus (PoE Plus)
Related Links
Veracity OUTREACH LITE is an Ethernet Extender which provides a simple way to double the length of a 10/100 Ethernet connection
Ethernet over coaxial cable is not a new concept. Two significant generations in the development of Ethernet, 10BASE5 and 10BASE2 made use of coaxial cable.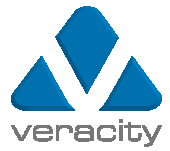 You are Here:- Home >> Products >> Network Solutions >> Veracity >> Ethernet & PoE Extension Outreach Max
- Ethernet and PoE Extender

Veracity OUTREACH Max is an Ethernet Extender for PoE and PoE Plus equipment. Veracity OUTREACH Max enables network installers to easily overcome the distance limitations of Ethernet, Power over Ethernet (PoE) and Power over Ethernet Plus (PoE Plus), meaning that IP cameras, wireless access points, and other PoE-powered network devices can be located right where they are needed. Simply connect OUTREACH Max in-line with the Cat5 or Cat6 network cable for every extra 100 metres (328 feet) of length required. No configuration or electrical supply is needed, and full-rate network throughput is maintained. Note: OUTREACH Max extends network connections to PoE-enabled devices only. To extend the range of Ethernet without PoE, see Veracity's OUTREACH LITE Ethernet extenders.


- Specifications
DEVICE POWER
1.3 watts
FORWARDED PoE POWER
Forwarded PoE power Up to 70 watts depending on standard
Maximum current 0.7 amps on data pairs
Maximum current 1.5 amps on spare pairs
NETWORK
10BASE-T / 100BASE-TX, full/half duplex (auto-negotiated)
Patch or crossover cables
PoE STANDARDS SUPPORTED
IEEE 802.3af PoE
IEEE 802.3at (2-event) PoE Plus
"Always-on" / "dumb" 48V PoE
"Four-pair" PoE
DIMENSIONS
105 x 40 x 22mm (4.2 x 1.6 x 0.88in)
RANGE
| | | | | | |
| --- | --- | --- | --- | --- | --- |
| PoE Source | No PoE | 6W | 12W | 18W | 25W |
| PoE switch | 800m | 400m | 200m | N/A | N/A |
| Outsource | 1150m | 700m | 400m | N/A | N/A |
| Outsource Plus | 1150m | 700m | 500m | 350m | 200m |
100m (328') per cable segment between OUTREACH Max units:
(Range depends only on peak device power and not "PoE power class")

Maximum Extesion Distance

By installing an OUTREACH Max for every extra 100 metres of cable, PoE and Ethernet can be extended for considerable distances with no loss of network bandwidth. The limit depends on which PoE Source is used and on how much power the IP camera or other device requires: These are strict limits for installations using regular 24AWG Cat5e cable. Distance is limited by the peak power required by the device; its PoE "power class" is not used. Use of OUTSOURCE or OUTSOURCE Plus injectors is recommended for extension beyond 300 metres. For example, installing a 5 watt IP camera 500 metres (1640 ft) from its power source would require four OUTREACH Max units and an OUTSOURCE injector. The table shows that OUTSOURCE can deliver 6 watts at 700 metres, so this is safely within the maximum range permitted. "No PoE" distances are for Ethernet extension only, and the last device in the chain must be an OUTREACH Lite. See the OUTREACH Lite datasheet for details.

- Applications

IP Video and security

OUTREACH Max Ethernet extenders are ideal for IP video applications, as they eliminate the one disadvantage that network cameras have compared to older analogue cameras: the limited cable length. As PoE is becoming universal in digital video installations, Cat 5 cable extension is as simple as connecting an OUTREACH Max wherever it is needed. OUTREACH Max can also be used to upgrade legacy twisted-pair video installations to IP with PoE, where the Cat 5 infrastructure for a network is already in place, but run lengths exceed the 100 meter limit for Ethernet. PTZ cameras, heater/blower units and door interlocks are all examples of products that are adopting the extended-power PoE Plus standard that OUTREACH Max also supports.

Wireless networking

Like IP cameras, wireless access points (WAPs) are ideally suited to PoE as they must be positioned optimally in locations that are often inaccessible or remote. Using OUTREACH Max, a WAP - or Bluetooth access point or RFID reader - can be located just where it is needed for optimal coverage. High-power radios and 802.11n APs can take advantage of the PoE Plus power which OUTREACH Max supports.

Extending non-PoE networks

OUTREACH Max can be used in combination with OUTREACH Lite to extend networks without PoE from 300 meters to over 2 kilometers.

- Documentation
[Find out more...]
Veracity OUTREACH Ethernet and PoE Extender "Technical Data Sheet", 478 kB pdf file.
[Find out more...]
Veracity Outreach Ethernet Extender "Installation Guide", 1,018 kB pdf file.
To view the .pdf file, you will need the free Adobe® Acrobat® Reader or plug-in. If you do not have Acrobat Reader, please select the "Get Acrobat Reader" icon for further instructions.
Request Information:
E-mail

- Order Details
| | |
| --- | --- |
| Product Codes | Description |
| VOR-ORM | OUTREACH Max Ethernet and PoE extender |
| VOR-OS | OUTSOURCE Enhanced 802.3af PoE injector |
| VOR-OSP | OUTSOURCE Plus Enhanced 802.3at PoE Plus injector |