O

mega

C

ubed.net
Comparable Products
Axis M1104 Fixed Network IP Camera
Related Links
Help on the installation of an Axis Network Camera on an IP-Network.
A (Free !) software solution for the simultaneous viewing and recording of high-quality H.264, MPEG-4 and Motion JPEG video from a single surveillance camera.
Offers Windows PC users all the necessary video recording and monitoring functions for security surveillance for up to 50 cameras/video servers per installation
A powerful and efficient installation and management tool for use with Axis video products
The syntax of the commands.
Light levels and reflectances in typical environments.
Digital cameras use image compression.
The range of lighting from bright sunlight to clear starlight is 109:1 (100,000,000):1.
A calculator to help you determine the bandwidth your network camera will use, based on the image size and frame rate.
Axis video products carry a 3-year or 1-year warranty.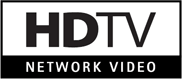 You are Here:- Home >> Products >> Network Cameras >> Axis Cameras >> Fixed Cameras >> Axis M1054
AX

IS M1054

Fixed Network IP Camera


The Axis M1054 (part of the Axis M10 Series) offers a high quality, affordable video surveillance solution. Using progressive scan technology, the camera can provide images with resolutions up to 1280 x 800.

Multiple H.264 and Motion JPEG streams can be provided simultaneously, individually optimised for different quality needs and bandwidth constraints.

The Axis M1054 features an integrated PIR motion sensor for detecting movement and a white-light LED for illuminating the scene and I/O ports for connecting to external devices. The Axis M1054 supports Quality of Service (QoS) which helps to ensure the necessary bandwidth for streaming video and control commands over the network. The Axis M1054 supports Internet Protocol version 6 (IPv6) in addition to version 4.
AX
IS M1054
Fixed Network IP Camera
Features
Small, compact size (height: 85mm width:34mm depth: 55mm)
Up to 25 frames per second (PAL) in all resolutions
Three resolution modes: 160x90 to 1280x800
Four levels of compression
Lens: 2.9mm, F2.0, fixed iris, fixed focus
Image sensor: 1/4" progressive scan RGB VGA CMOS
Illumination: 1–100,000 lux
Shutter time: 1/24500s to 1/6s
Digital pan/tilt/zoom, preset positions, guard tour
Video compression: H.264, Motion JPEG, M-PEG-4 Part-2
Video Streaming: H.264/MPEG-4 Part 2: 1 stream at full frame rate and resolution
Motion JPEG: 2 individually configured streams at full frame rate and resolution. More streams; limited in frame rate/resolution or compression if identical or controllable frame rate and bandwidth VBR/CBR H.264 & MPEG-4 Part 2
Image mirrowing
Audio streaming Two-way
Audio compression AAC-LC 8/16 kHz, G.711 PCM 8kHz, G.726 ADPCM 8 kHz
Configurable bit rate
Audio in/out Built-in microphone and speaker
Video motion detection, audio detection, tamper alarm
Alarm triggers: Intelligent video, PIR sensor, external input
Alarm events: File upload via FTP, HTTP and email
Notification via email, HTTP and TCP
Activation of illumination LED, audio clip playback, external output activation
Video buffer: 25 MB pre- and post alarm
PIR sensor: Passive infrared (PIR) motion sensor with configurable sensitivity. Maximum range: 6m
Illumination LED: White illumination LED: 1W
Security: Password protection, IP address filtering, HTTPS encryption, digest authentication, user access log
Supported Protocols: SNMPv1/v2c/v3(MIB-II), DNS, DynDNS, NTP, RTSP, RTP, TCP, UDP,IGMP, RTCP, ICMP, DHCP, ARP, SOCKS
Size: height 95mm (3.7"), width 59mm (2.3"), depth 30mm (1.3")
Weight: 160g (0.35 lbs)
Operating environment: 0°- 50° C (32°- 122° F)
Humidity: 20-80% (non-condensing)
Power Supply: 4.9-5.1 V DC max 6.5W
Power over Ethernet IEEE 802.3af Class 2 (maximum 6.49W
Accessories Included: Power supply, stand and clamp, Installation Guide, CD with installation tools, recording software and User's Manual, Windows decoder 1-user license, extension for stand: 100mm (4.0")
AX
IS M1054
Fixed Network IP Camera
Accessories
Request Information:
E-mail
[Find out more...]
Axis M10 Series Fixed Network IP Cameras "Technical Data Sheet", 239 kB pdf file.
[Find out more...]
Axis M10 Series Fixed Network IP Cameras "User's Manual", 1.306 MB pdf file.
[Find out more...]
Axis M10 Series Fixed Network IP Cameras "Installation Guide", 763 kB pdf file.
To view the .pdf file, you will need the free Adobe® Acrobat® Reader or plug-in. If you do not have Acrobat Reader, please select the "Get Acrobat Reader" icon for further instructions.

AX

IS M1054

- Order Details
Axis M1054
Region
Part Number
EUR
0338-002
UK
0338-003